Let's talk about how to format code and name things.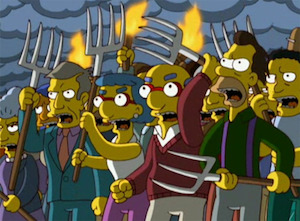 I remember when PSR-1 and PSR-2 became a thing. Jeez that "use only spaces" thing was just ridiculous, I knew that tabs where better (right?). And those crazy formatting rules were the opposite of what I was used to. Nonsense! One day I did the jump and after a few weeks, I just didn't care anymore. I was over it, just like everyone else did, and PSR-2 was my new religion.
Fast forward a few years and I'm at a talk where the speaker argues to use snake case for naming test methods. Dude, you crazy? We just finally got consistent style across all the PHP world! And we all know that camelCase looks much better right? How can I go against PSR-2? It turns out, after trying it, that this was a wonderful idea…
Habits are sometimes making us blind. We think X looks prettier than Y but that's just the habit speaking. In this article I'll try to take a rational approach at coding style. That means leaving the "it looks ugly/better" at the door.
Read on →