02 November 2017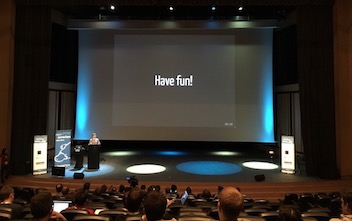 I follow a checklist whenever I am planning to speak at a conference. I am sharing it so that hopefully it can help you too.
The steps marked with 💥 are the one I failed before and don't want to fail again :) It also let me justify why something that sounds silly may be part of the list!
The checklist is quite long and might seem paranoid or more stressful than helpful, but it's actually the contrary: the more you anticipate things, the less reasons you have to stress.